Netflix Takes Us Back to the '90s with a Pop-Up Video for Trish Walker's 'Cray Cray'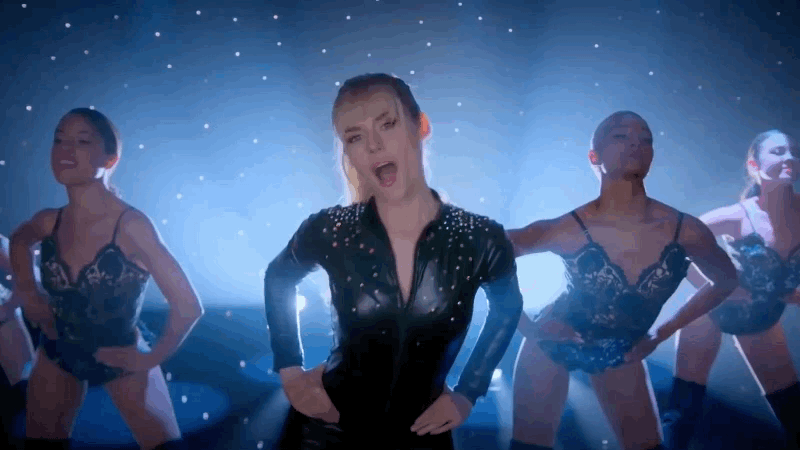 Jessica Jones' second season was chock full of all kinds of wild twists and turns, but none of them were quite as… shocking as the brief glimpse into Jessica and Trish's past, when former child star Trish was still in the throes of her problems with addiction and trying to launch a music career.

Like many former child actors whose youths were chewed up by the very entertainment industry that claimed to love them, Trish found herself in her mid-20s lost and unsure of what to make of her life. Not a girl, but not yet a woman, she struggled to get out from under the sanitized, pubescent "Patsy" image she'd become known for, something she hoped to accomplish with her first single "I Want Your Cray Cray." Remember when Christina Aguilera started overdosing on spray tanner and visible leather thongs in order to let everyone know that she wasn't just a Britney Spears alternate? That's more or less what "I Want Your Cray Cray" was, but unlike XTina's "Dirrty"-era, Trish's music was almost unbearable to listen to.
oh man, not sure i can handle trish's cray-cray…
#blink #chuckle